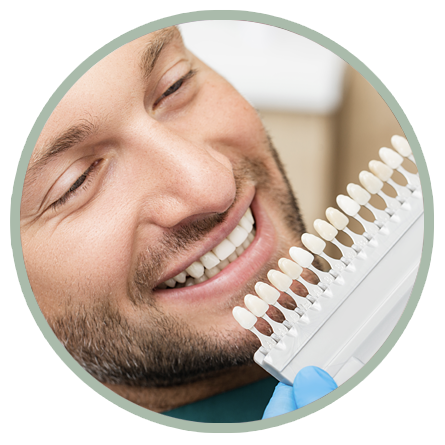 A dental crown, often referred to as a "cap," is a dental restoration used to restore and protect teeth that are cracked, weak, susceptible to fracture, or discolored.
It provides full coverage and support to the affected tooth, enhancing its strength and appearance. Dental crowns are also necessary for teeth that have undergone root canal therapy to prevent fracture.
At Orchard Smiles, we use tooth-colored porcelain to create dental crowns, ensuring they blend seamlessly with your natural teeth in terms of esthetics and function. Our dental crowns are designed to be lifelike and durable, providing long-lasting results.
Same Day Crowns
At Orchard Smiles, we have invested in advanced digital technology that allows us to provide same-day dental crowns. With our own digital lab, we can create high-quality dental crowns in a single appointment, eliminating the need for messy impressions and temporary crowns.
Dental Bridges
If you are missing several teeth, a dental bridge can be used to restore both function and esthetics. A dental bridge consists of artificial teeth (pontics) that fill the gap left by missing teeth, with dental crowns attached to the adjacent teeth for support.
We Love Hearing from
Happy Patients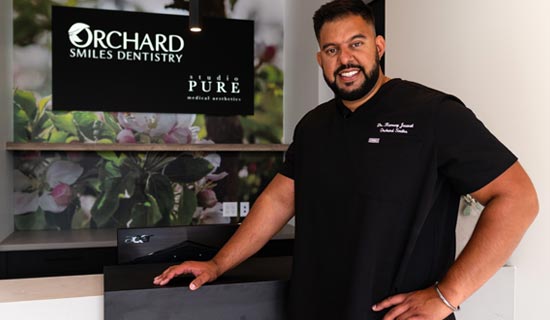 Experience the difference of family dentistry at Orchard Smiles. Contact us today to schedule an appointment and let us provide your family with the highest standard of dental care in a compassionate and comfortable setting.
Stay up to date with all that's going on at Orchard Smiles